Maintain Your Smile
We offer comprehensive general and preventative dentistry for the whole family. Our focus is on making your gums and teeth as healthy as possible, while keeping your smile attractive and bright.
Preventative Dental Care
Dental problems can develop at any time. Proper dental care is essential to maintain your teeth. You should brush your teeth and floss daily, eat a well balanced diet, and visit your dentist for a checkup twice a year. Like the saying goes, prevention is better than a cure. Regular dental check-ups are necessary to prevent any cavities and other problems from developing.
Our dental services include hygienic cleanings and exams. We offer you the best preventive care and expert advice to keep your teeth healthy and keep you smiling. We serve both children and adults, regardless of age. Our team and dentist have the highest levels of training and we will put you at ease the minute you walk through our doors.
We invite you to come in for a dental check-up. Please contact us to schedule your preventive dental care appointment.
Children's Dentistry 
Our dental services are designed for the entire family, and we are proud to treat kids as well! We make all children feel comfortable in our office and make sure that they have fun as well!
Please contact us to schedule your preventive dental care appointment for your child today.
Gum Disease Therapy 
Gum Disease is also known as Periodontal Disease or Gingivitis. Gum disease is caused by bacteria that thrive around the teeth, which enter the gums, resulting in infected and swollen gums, which are painful and often bleed. Various symptoms of Gum disease may include bleeding, tenderness, receding gums, loose teeth, persistent bad taste and breath and formation of pockets between teeth and gum.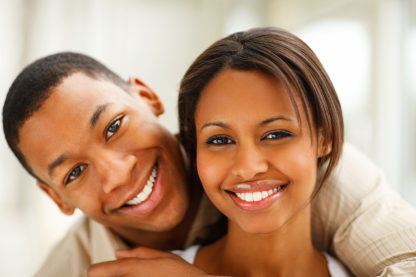 Gum Treatment at Dentistry at the Park
We offer various gum disease treatment services. Keeping your gums healthy is an integral part of dental hygiene. By having regular dental appointments we can help detect any gum disease and prevent any further damage to your gums. If you have gum disease, the treatment options depend on the severity of the disease. We offer affordable gum treatment services and serve everyone, regardless of age.
We can perform non-surgical treatments for Gum Disease, which include Scaling and Root Planing (careful cleaning of the root surfaces to remove plaque and tarter from deep periodontal pockets and to smooth the root to remove bacteria), followed by therapy such as local delivery antimicrobials and host modulation, as needed on a case-by-case basis.
If you think you may have a form of gum disease, do not delay your dental check-up. A simple dental screening will help us diagnose and start you with the required treatment immediately. Once we determine the severity of the disease, we can eliminate the infection through non-surgical methods or restorative gum surgery.
The Mouth-Body Connection
Research studies have shown that there is a strong connection between gum disease and heart disease, diabetes, pregnancy complications, respiratory disease, and other chronic conditions.
A periodontal infection below the gum line, which is brought about by the presence of disease-causing bacteria in the oral cavity, can move throughout the body and negatively affect your health in other ways. To resolve this condition, it will be important for the patient to observe proper oral hygiene measures; this will halt the progression of the disease, reduce the risk of gum disease and reduce the development of other related systemic conditions.
For more information on gum disease treatment, please contact us and schedule your appointment.
Oral Cancer Screening 
Oral cancer screening includes a careful examination of the entire oral cavity for any kind of abnormal cell growth. This is done by a professional dentist who will check the lips, gum tissue, inside lining of the check, tongue, the palate, throat and the tonsils for any abnormality. Sometimes, a visual examination alone is not enough to identify the symptoms of oral cancer. Therefore, we may suggest a few tests to be sure that there is no danger of oral cancer.
Oral screening process: why it is important
Cancer of the mouth is a disease that can be treated successfully if detected early. Regular dental checkups are therefore very essential. Oral screening for cancer is reasonably priced and is a painless and simple examination.
In case of a wound or a cyst of any kind in the mouth, a simple biopsy can detect the presence of abnormal cells in the wound. In 90% of cases, if followed by proper treatment, oral cancer is generally curable.
EVERYONE above the age of 18 should have a cancer screening. Contact us today to schedule an appointment!
Dental Fillings
Dental fillings are used to treat teeth that are damaged due to tooth decay. You could have tooth decay if you are experiencing symptoms such as extreme sensitivity to cold and hot food and drinks, constant toothache, jaw pain and/or bad breath. Dental fillings help eliminate sensitivity and pain in the tooth and prevent any further damage from taking place. A simple check-up can determine whether your teeth need repair and if you need dental fillings. If necessary, an x-ray is taken to find out the extent of the damage.
Mercury Free and Tooth Colored Fillings
Instead of using traditional amalgam or metal fillings, we are pleased to provide our patients with "mercury-free" fillings made from either porcelain or composite resins. And the other great benefit of using porcelain or composite fillings? They are the same color as your teeth! This makes them look much more natural.
For more information regarding dental fillings or to schedule an appointment please contact us today.
Root Canal Treatments
What is a Root Canal?
Root canals are the cavities that exist inside the walls of a tooth. When there is tooth decay, the pulp may be in danger of permanent damage. In these situations, a root canal treatment may be required to save the tooth before it decays further and is irreparably damaged. During a root canal procedure, the pulp is cleaned and the pulp cavity is filled in order to prevent an infection from developing in the tooth. This procedure will should quickly relieve your toothaches and stop any infection from progressing.
These are some common symptoms that indicate you might need a root canal treatment:
Tender gums which might also be swollen
Extreme sensitivity to cold and hot temperatures
Discoloration of the tooth
Severe toothache
If you have any questions regarding root canal treatments, call us today.